Marlins vs Phillies
It seems like I've neglected the blog a little bit over the last month. Well as you've read or heard we've been in Florida for the end of our summer vacation. We were lucky enough to spend two weeks in Palm Beach courtesy of our Cousin J. and then a week up in WDW. As this is the Maz DISNEY Blog, we'll spend most of the time on out Disney Adventures. However, in Palm Beach we were able to do many things and broke it all up with some pretty nice relaxation time. Not to say the Boy's history school work didn't cause a little tension. But once it was done, back to relaxing. to keep it way short, on the first part of the trip we swam, snorkeled, we rented Wave Runners and Paddle Boards, saw a movie or two, met some great friends out for dinner, and even took a trip down to Miami to cruise the beach and then watch the Marlins get shut-out by the Phillies.

Chinese Students
Photo we take every trip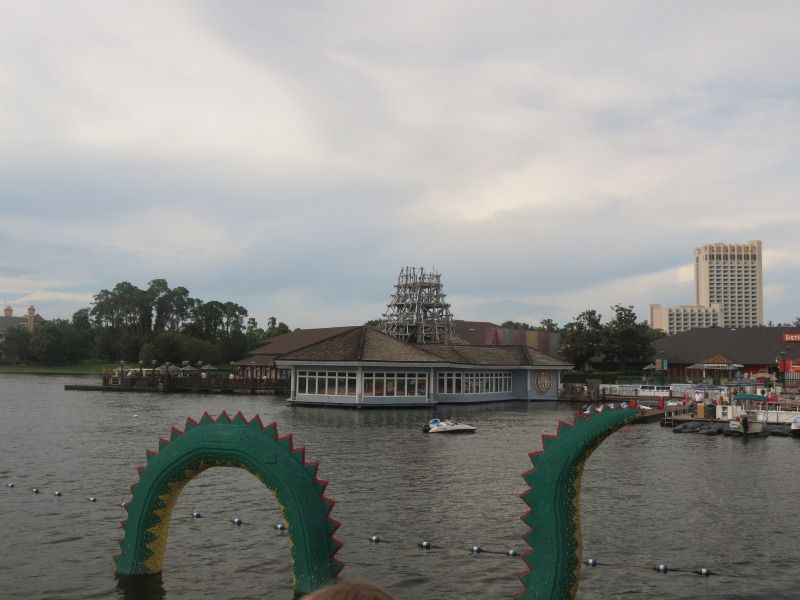 Missing Volcano
Our Disney part of the trip kind of started on a Saturday. We went up to Orlando which was about a two hour drive from where we were. We stayed off site at a Hotel on 192 only about a mile from World Drive. We got in Kissimee around noon and went right to Downtown Disney. We were up near the MarketPlace. It's pretty much the same. There was a new store where the $10 or less store was. It was a Teeny Bopper accessories type store. We still went through most of the stores. The Rain Forest Cafe was open, but the Volcano was getting an overhaul. We spent some time at the small amphitheatre to watch a group of Chinese kids put on a Dance show. Very fun and colorful. They were not as perfect as the performers in Epcot's China. I only say that because as we watched it was like watching our neighbor's kids performing. The performers parents were seated near us and as the kids made it through tough parts of their routines or if they had problems, you'd hear the parents react. Just like any of our sports or Piano recitals. That made this very enjoyable and friendly event. We spent some more time at DTD and then decided to head to the hotel and check in. The hotel was not bad which was a happy surprise as it was very inexpensive.
The next morning, bright and early we headed over to the POP Century Hotel to check in. We got over there before 9 only expecting to check in enough to get our park passes, but the room was ready and we brought up some of our stuff before heading back to DTD and Disney Quest. I have not been on this side of DTD in such a long time and so much has changed. We parked in the back and it was a short walk up to Disney Quest(DQ) passing the House of Blues and the Cirque Theatre. We've heard so much about DQ that I was not sure which one we would get, the old worn out one or the really fun still has some life in it version. Luckily for us it was the second one. I thought the place was great. 5 floors of gaming with a couple food places added to make it complete.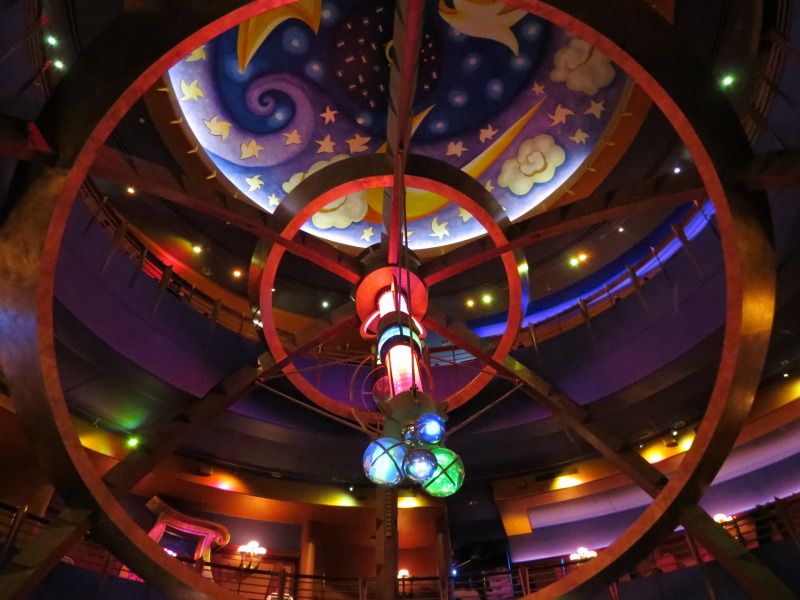 Main Lobby at DQ
The first thing we did in DQ was to head to the lower level to the Pirates 3D game. The Jungle Cruise was also down here. Both were fun but the Pirates was better by far. The Jungle Cruise is you and your friends are in a small raft on a blue blow up air bag(the Water) that gets you and your raft off the ground about three feet. Then with your paddles you take off down the river. You need to pus your paddle into the 'water' and push it past you to get the game to pick up on your paddle stroke. Once it detects the paddle stroke you'll hear the water swish by you and then the screen starts moving past you. On the Pirates ride you needed to pick a Captain to steer the ship and then a crew to man the canon. The canon were identical to Toy Story Mania's guns, so we were ready to go. The Captain steers the ship as you sink shipping. The crew were jumping back and forth to get the correct guns to use. It was very fun!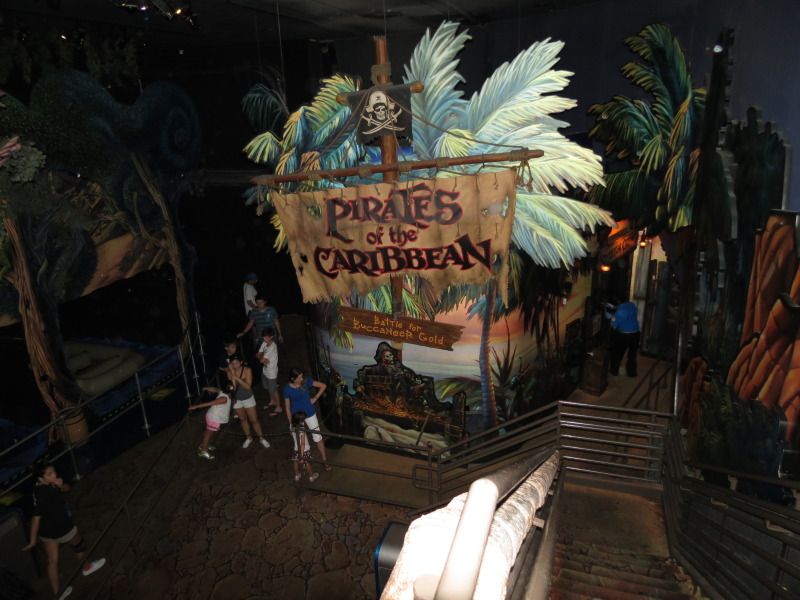 After that we did the 3D helmet type activities. Aladdins Carpet ride and the Ride the Comix were both the same in that they had full head gear 3D Virtual Reality helmets. Very cool! For the Aladdin you flew the carpet around as Abbu the monkey. If you look to the person to your side you see them as a monkey on a carpet. The object of this game was to follow the clues through a maze of things. All I remember from the Comic Book ride was a lot of sword slashing. Then onto the arcade games. There was a room for every type of genre. The war room, sports room, pinball room, 80's video room and more. There were some games that did not work but since you were not pumping tokens into them it was a minor annoyance as you moved onto the next game. We also spent a little time in the creative area. They had an Animation academy area and a coloring area and they even had a couple rooms to record your singing voice and make a really cool music track to buy.
Entry to DQ Adventure
Another fun ride was the Virtual Space Mountain. This was a IMHO better ride than the Sum of all Thrills ride over at Epcot. Just like SOAT's, you design you track on a computer screen without the cool tools they have a SOAT. Then you take your card up to where the simulators are and then ride your ride. I say this one was better than SOAT's because of the simulator itself. It did go upside down. SOAT's simulator does not go over on it's loops. It just gets you on your head and holds you there for a loop. I went with Hope and Quinn went alone.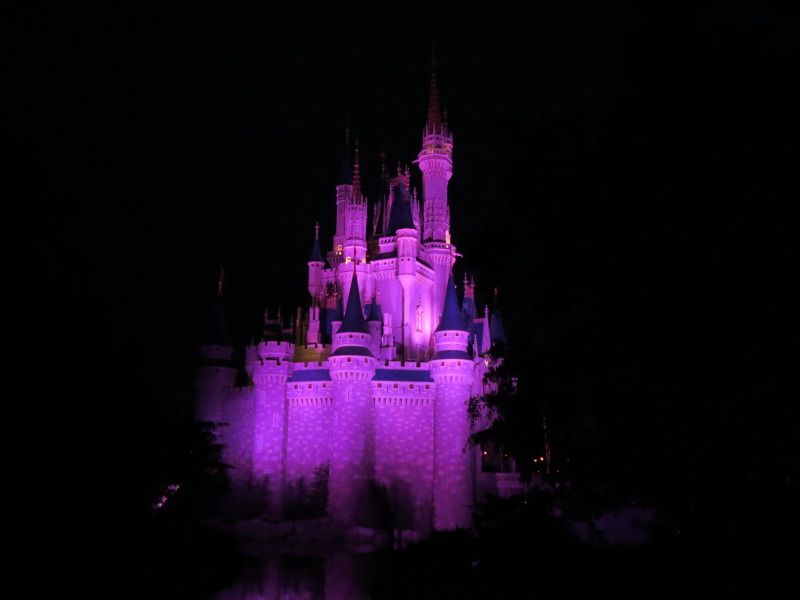 We took a break and ate in the the main restaurant, nothing special here. Burgers or wraps. We spent a couple more hours playing games. One of the Car Race games was set up with about a dozen machines hooked together so you could race real people. We all had a turn to win a race on this one. We then took off for the Hotel for a little while to get ourselves together and un-pack a little bit and then we headed to our first night at the Magic Kingdom with rides on the mind.
Part 2 coming soon.